Greta has always had an interest in folk music and enjoys arranging songs for instrumental ensembles. She spends part of each year in Wisconsin, and the rest in the West of Scotland.
He was a member of the Mississippi Lions All-State Band in 2005 and 2006, traveling to Hong Kong and Boston. He attended Mississippi State University and found a mentor in composition with Dr. James Sobaskie finishing his BME in 2010 and currently is attending the University of Kentucky-Lexington, persuing a masters in composition.
He has written 23 works for various ensembles. His styles include jazz, funk, classical, romantic, contemporary, and other 20th century styles. One of his latest works, "Untamed Fantasy," was written for concert band and will be performed by the Mississippi State University Wind Ensemble in Fall 2011. His first works published by PEL MP are for solo vibraphone, and solo xylophone. His most recent composition is "Tuba Island" for tuba/euph quartet, piano and percussion. You must check them out!.
As she noted, "Warriors are in 4/4 and Maidens are in 3/4, like dogs are boys and cats are girls." According to Ms Davis, her only claim to musical fame was that she played her saxophone on Ted Mack's Amateur Hour, and lost to a yodeling dog from Oklahoma!.
---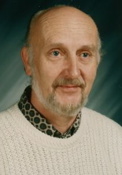 Byron DeFries says, "My first music composition was written in a freshman theory class in college. It was a theme and variations based on some ideas I found in one of Joseph Schillinger's books. My teacher couldn't find the variations and neither could anyone else in the class. That was my first adventure as an avant-garde composer.Two years later, at another school, I realized that putting music notes on paper was becoming quite important to me. My orphan compositions played to reviews with comments like-----------"Very interesting," "Huh!" "What?" and "weird."
Eventually I became a music composition major. With the kind help and mentorship of Arthur Kreutz, I decided to be serious instead of rebellious.

After college and two years in the US Army, I accepted an offer to teach music as a band director. For the next 35-years, most of the compositions I wrote were for my students. In 1994, I retired from teaching, moved from Bonduel, Wisconsin, to Albuquerque, New Mexico, and became a full time musician-composer. I am fortunate to be able to participate in the musical activities of my choice every day. Of course, I don't have the "not enough time" excuse I once did."
---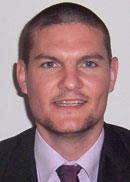 Xavier Eeckeloot was born in Dunkerque, France. He received his music education at the Music Academy of Dunkerque where he studied clarinet for over 10 years. At age 16 he joined the Orchestre D'Harmonie de Dunkerque, an award winning non-professional band in France, where he played bass clarinet as well. His musical travels took him to England, Belgium, Germany, Austria, and Israel.
Xavier currently resides in Strasbourg, France, where arranging and composing music is a passion. He has been writing arrangements mainly for woodwind and brass ensembles and concert band and has been writing his own compositions for clarinet & piano for several years. Not having grown up in a particularly musically oriented family, he sought out musical experiences and knowledge from other musicians, directors, composers and arrangers. He has been teaching clarinet and music theory for some years in suburban Strasbourg, the european capitale and crossroads of musical cultures.
He has been elected to the S.A.C.E.M. (french society of composers). PEL Music Publications was his first tunes' publisher and was an unhoped for springboard for him to be published as well in France, Belgium, U.K, Canada (B.C) and the U.S.A (WI, CT & NY). His compositions are regularly granted to the french summer music association contest.
---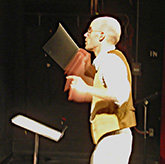 Dan Evans is a native of the Wisconsin Dells area, where he still resides with his wife and two daughters. Dan is also a graduate of the University of Wisconsin in Madison, where he was very active performing in the Marching/Varsity Band, Concert Band, Wind Ensemble, and Tuba Ensemble. His main mentors in performance, teaching, and composition include John Stevens, Mike Leckrone, and Gerald Olson.
Dan taught at Westosha Central High School in Salem, WI, and currently is the Director of Bands at the Pardeeville, WI, School District.
His main interests in regards to composition include tuba ensemble, jazz band, and concert band. He also enjoys writing new compositions for students of his that require odd instrumentation. He feels that all students should have the opportunity to participate in solo and ensemble music, regardless of ability or instrumentation.
He currently works as a freelance tuba, bass, and trombone player in the Madison area, most notably with the Bob Klinger Band and the UW-Baraboo Community Band.
---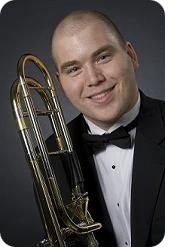 Jeremiah Eis is the Director of Instrumental Music at Silver Lake College and the Director of the Manitowoc Marine Band. He received his Master of Music degree from the University of Wisconsin-Milwaukee and his Bachelor of Music degree from St. Norbert College. He is also a graduate of the University of Wisconsin-Manitowoc and the United States Army School of Music. A versatile musician on trombone, euphonium, and tuba, he is currently a Sergeant with the 132nd Army Band.
Eis performs with the Newtonburg Brass Band, Sheboygan Symphony Orchestra, St. Norbert Community Band, and the Water's Edge Brass. He has also performed with the Belle City Brassworks, Lakeshore Big Band, Lakeshore Wind Ensemble, Peninsula Players Theatre and the Two Rivers Municipal Band. PEL MP is pleased to welcome his arrangements to the PEL Music Catalog (on line)
---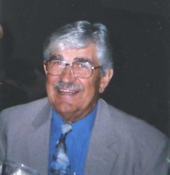 George Feuerhelm has a BA degree from Luther College in Decorah, Iowa. Following graduation he did a two-year hitch in the U.S. Army on Okinawa where he played trombone in a Dixieland band, sang in an Army chorus and taught a USAFI course in Music Appreciation.
Following the Army experience he began teaching in public schools and taught band and chorus at elementary, junior high and high school levels and directed two church choirs. He received an MS from Colorado State in Greeley, Colorado and went on to
teach band and orchestra in Iowa and Minnesota for 39 years.
Retiring from teaching in 1994 he began writing for vocal groups and still does some substitute teaching and adjudication at music contests in Minnesota.
---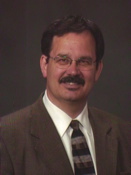 Jeff Gretzinger, graduate of St. Norbert College with a bachelor of music and continuing education at UW–Superior, Vandercook College of Music and UW–River Falls, has had 29 years of classroom experience in Wisconsin Schools.
For 21 of those years he has been a member of the Green Bay Symphony Orchestra. His performance credits also include the Green Bay Civic Orchestra, St. Norbert Community Band, Brass Factory Big Band, N.E.W. Concert Band, West Shore Brass Quintet and the Marinette Comm-University Jazz Ensemble. His clarinet choir was arranged
for the Oconto High School Clarinet Choir.
---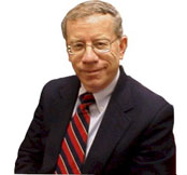 John Jay Hilfiger's career in higher education, as music professor, administrator, and statistical consultant has spanned three decades. His own education has been eclectic, having studied horn at the Eastman School of Music, psychology (B.S.) at the University of Rochester, and biostatistics (M.S.) at Temple University before completing a M.Mus. at Binghamton University and a Ph.D. in music at the University of Iowa.
He has been a music professor at Hobart and William Smith Colleges, the University of Minnesota-Morris, and the University of Wisconsin-Fond du Lac as well as adjunct music instructor at Cornell University and Binghamton University and several other institutions.
He has been a member of the Johnstown (PA) and Altoona (PA) Symphonies and the Tri-Cities (NY) Opera Orchestra and Music Director/Conductor of the Fond du Lac (WI) Chamber Orchestra. Currently, he teaches music at Castleton State College of Vermont. His compositions and arrangements have been published by ten publishing houses. He has also been a prolific writer with articles and reviews appearing in such diverse publications as: Journal of the Conductors Guild, Horn Call, Journal of Band Research, NACWPI Journal, Notes, American Statistician, and Acta Veterinaria Scandinavica.
---
Phillip Hintze
---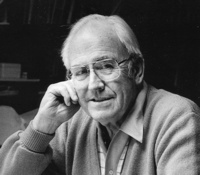 Clare Hounsell was born in Cascade, Iowa, in 1921, and began studying trumpet at age eight. At the age eleven he began playing with various town bands in the area surrounding Galena, IL, which he considered to be his hometown. In spite of his mother's protests, he began performing with dance bands at age thirteen.
He attended the University of Dubuque, Chicago Musical College, and graduated with a masters degree in music education from Northwestern University. Over the years following his formal education, he performed with dance bands, U.S. Navy Bands during World War II, concerts bands, show bands, and symphony orchestras, including the Honolulu and Green Bay orchestras. He served as conductor of the Northwoods Symphony Orchestra and assistant conductor of the Green Bay Symphony Orchestra.
Early attempts at writing music started at about twelve years of age. By age sixteen he was writing for dance bands and gradually progressed to concert bands and orchestras. In 1944-45, he served on the arranging staff of the U.S. Navy School of Music, Washington D.C. His music has been performed nationwide by service bands, college and high school bands.
He began teaching public school music, as an instructor of choral, orchestra, and band in 1949 and spent the last 17 years of his career in the East DePere School System.
Following his retirement from public school teaching in 1983, he directed the Green Bay City Band, the Heritage Hill Silver Cornet Band, and the Directors Jazz Ensemble. He was on the board of directors of the Wisconsin Alliance of Composers and served on the board of the Wisconsin Chapter of the National Band Association and the Community Wind Ensemble of Green Bay. He was a long standing member of the Wisconsin Bandmaster's Association. Clare Hounsell died on May 10, 2002.
---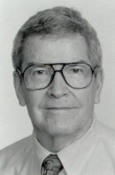 Robert Jordahl was born in Iowa in 1926. He served in the U.S. Navy from 1944-1946, before receiving Bachelor of Music and Master of Music degrees from the University of Texas in Austin. His Ph.D. in music theory is from the Eastman School of Music.
Most recently, Dr. Jordahl was Professor of Music and Coordinator of Music Theory at McNeese State University in Louisana, a position he held from 1968-1999. Before that, he taught at Alaska Methodist University and also taught public school music. He is now retired and lives in Cedar Creek, Texas.
---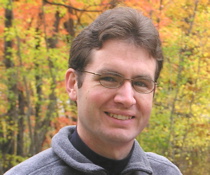 Aaron Juhl (b.1976) grew up in the small farming community of Marcus, Iowa. He played the saxophone in the school's concert band, and while in high school was twice selected to play in the Iowa All-State Band.
He took up composition while in high school, winning the Iowa Composers Forum Student Composition Prize in his senior year. Aaron continued his study of music at Gustavus Adolphus College in St. Peter, MN, earning departmental honors in music theory and composition. As a senior at Gustavus, two of his compositions won awards in the Minnesota Music Educators' Association Collegiate Composition Competition: "The General" won honorable mention in the Vocal Division, while "Chorale and Fugue on 'Slane'" took first place honors in the Instrumental Division.
After graduation, Aaron moved to Appleton, Wisconsin, where he lives with his wife, Stacy. Aaron continues to be active as a commissioned composer and also teaches in nearby Chilton, WI.
---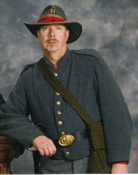 Ronald Knoener is retired from teaching for 23 years and managing a music store for 12 years. Ron is a published composer of music for concert band and euphonium/tuba ensemble, and has arranged music for brass quintet and vartious small ensembles. His music has been performed by middle school, high school, college and university, community, and military bands.
He and his wife Diane are Civil War reenactors (artillery) and participate in many events during the spring, summer and fall of each year. Ron is a graduate of Lakeland College (BA 1969) and Vandercook College of Music (MMEd 1980.) He has been the principal euphonium in the Kiel Municipal Band for 33 years, and has served as soloist with high school, college, and community bands. Ron resides in Plymouth, Wisconsin.
---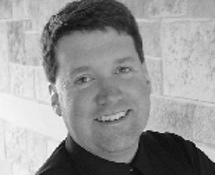 Mark S. Luhring:
As the younger son of Paul E. Luhring, owner of PEL Music Publications, Mark grew up in a household where music was very important. In high school Mark played percussion in every musical group that needed percussion and even some that didn't. He was twice a member of the Wisconsin High School Honors Band and also received the John Philip Sousa Band award.
In college, Mark pursued a degree in applied percussion at UW-Milwaukee and UW-Madison. He received in Bachelor of Music degree in 1986 from UW-Madison.
While in college Mark composed two percussion ensemble peices that are now part of the PEL Music Catalog.
Not having enough of the college experience, Mark also earned an MBA in 1989 from UW-Madison. He is currently employed as a Software Design Engineer for Sonic Foundry, Inc. in Madison, WI. Mark currently lives in Waunakee, WI with his wife Cathy and their two children Matthew and Emma. He can also be heard playing drums for a local Madison, WI, country swing band called "The Dang-Its."
---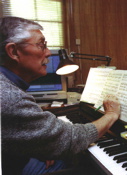 Paul E. Luhring:
Following a teaching career of 34 years, this former band director started a second life as an arranger of music for solos and small ensembles to fit the needs of the middle school and high school student. Many of the arrangements were also tailored to the rather bizarre instrumentations requested by those students.

At the same time he founded an adult concert band, again, to meet the needs of those who hadn't played an instrument since their high school or college years. That band, The Northeastern Wisconsin Concert Band, is now in it's second decade and playing to meet the musical needs of the members and its public.

And at the same time PEL Music Publications was formed and now has over 25 composers and arrangers, many previously unpublished, who enjoy the challenge of literally making music for others to perform. Their prolific output now comprises a catalog of over 500 titles.
---
Jennifer Meachan was born in Belfast, Northern Ireland, and currently resides in London, England. She is a music teacher and performs on clarinet and saxophone. Jennifer has relatives in northern Wisconsin. She has interests in Celtic music. Her composing/arranging talents are spread over the spectrum of instrumental and vocal music.

---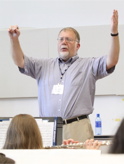 Jon Meyer enjoys sharing the love and knowledgeof music with students of all ages. On the staff of the Lawrence Academy of Music, Appleton, Wisconsin, he directs the Honors Band, New Horizons Band, and is the director of the Young Band Project, a program of the Academy of Music that brings together fifth grade beginning band students in the public schools with Lawrence Conservatory music education students in a partnership of learning and teaching. He holds degrees from the University of Wisconsin, Northwestern University, and has a DMA from UW-Madison. He has served on the faculty of Lakeland College in Sheboygan and the Wautoma(WI) Area School District.
Director of the Kiel Municipal Band, Dr. Meyer has performed as a saxophone soloist with bands and orchestras throughout Wisconsin.
---

Katie Miller was a 2009 high school graduate from Elmwood, Wisconsin. She graduated salutatorian of her class and plays clarinet, flute, and saxophone and also enjoys singing and attempting to play the piano. She started writing her first "official" piece, "Autumn Fever", as a woodwind ensemble in her junior year of high school. The ensemble was written with her school band friends in mind as she wanted them to enjoy playing it for Solo/Ensemble Festival. Her adjudicator at State Festival, Jon Meyer, (see the bio above) recommended she send it to PEL MP for possible publication. She has been composing music for as long as she can remember and plans on attending the UW - Eau Claire, focusing on composition.
---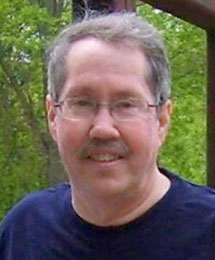 Terence J. O'Grady Terence J. O'Grady taught music theory and history at the University of Wisconsin-Green Bay for thirty-three years. As a composer he specializes in works for small ensembles, usually written in a gently modernist style.


---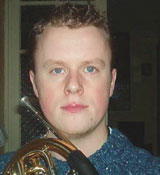 Pike, born in Dublin, Ireland, in 1978: he has been playing the French Horn since 1987: As the former Principal Horn of the 'Orquestra do Algarve', Portugal, he first became interested in arranging whilst studying for a BMus (Hons) degree at the Royal Northern College of Music, Manchester, UK.
Pike currently is a freelance musician in Dublin, working mainly with the RTE Orchestras, while Teaching and Conducting . Two of his nicely arranged quintets are in the PEL MP Catalog!
---
David Thompson was born in Detroit, Michigan and studied composition with James Waters and Walter Watson at Kent State University in Ohio, where he received his Ph. D. in music theory and composition. Dr. Thompson is presently the Chair of the Music Program at Marian College, where he teaches theory, keyboard, and American music.

Recent compositions include a one-act opera, David and Bathsheba, the Symphony for Band, and the score for the Fond du Lac County Historical Society's documentary The Gathering Place, as well as a number of works for solo instruments and chamber ensembles.
---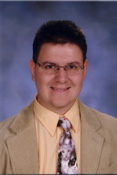 TrevorTripp , native of Sparta, Wisconsin. He received his degree in Music Education from the University of Wisconsin – La Crosse and his masters degree in Music Education through the University of Wisconsin – Stevens Point. Currently, he teaches elementary instrumental music at St. Vincent de Paul and St. Philip's, part of the Wisconsin Rapids Area Catholic School District.
He is the principal horn with the Wausau Symphony and Concert Band, plays in a brass quintet - The Friendship Brass, and performs in various community bands. He is an adjudicator for WSMA Music Festivals, writes and arranges music for his students. His avocations include showing horses, reading, running with his greyhound, and is a black belt in karate.
---
Phyllis Varner received her B.A. in music from the University of Minnesota, Duluth. She took graduate courses at the Julliard School of Music, the College of William and Mary in Williamsburg, Virginia, and Westminster Choir College in Princeton, New Jersey. After several years teaching public school vocal music in Michigan's Upper Peninsula, she and her husband, Charles moved to Williamsburg, Virginia, where she retired' to raise a family of five children. She continued to be active in music, teaching private piano, directing children's choirs and bell choirs at the Williamsburg United Methodist church. As a performer in both piano and voice, she was a soloist at local churches and with the Williamsburg Choral Guild.
Phyllis was the founder and first director of the Williamsburg Women's Chorus which premiered her trilogy of choruses based on poetry by Christina Rossetti, the 18thcentury English poet.
She composed many choral works for treble and mixed choirs,and many works for piano, ranging from beginning pieces through serious works in a contemporary style. She resided in Williamsburg, Virginia.
---

Emery Warnock (b. 1969) is the band director at Rising Starr Middle School in Fayetteville, Georgia. He is a graduate of Berry College, The Florida State University (M.S.), VanderCook College of Music (M.M.Ed.) and The University of Utah (Ph.D.) where he was a University Research Fellow. In addition to his solo and ensemble arrangements, Emery is a published arranger of concert band music and a researcher in music education with publications nationally. Internationally, Emery has been involved in summer in-service teaching in the Punjab Province of Pakistan, The West Bank, and Great Britain. In the U.K., he collaborates with Hugh Johnstone, M.B.E., of the Dalmellington Junior Brass Band of Dalmellington, Scotland, in an exchange of brass pedagogical material for teachers of young brass students. Emery was a 2006 Japan Fulbright Memorial Fund Scholar. He is a member of Phi Beta Mu. Emery and his wife Susanna enjoy kayaking, cycling, and hiking together on weekends. Emery and Susanna live in Senoia, Georgia.
---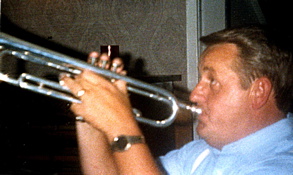 Craig Wellington was a west coast native (transplant), with B.A. and M.A. degrees from Washington State University and post graduate studies at the University of San Francisco, Oregon State University, Portland State University and Indiana University. Craig taught at Genesee High School in Genesee, Idaho, and was a Professor in music at GraysHarbor College in Aberdeen, Washington, teaching music theory, harmony, and orchestration.
His conducting resume included the Grays Harbor Symphony Orchestra for 18 years, and was the conductor of the Elks National Concert Band. He was the leader/trumpet of the Hume Street, Preservation Jazz Band and the "Dukes of Swing Jazz Ensemble." Wellington played lead trumpet in the summer tours of Peter Nero 5th Dimension, and Isaac Hays. He was featured with jazz greats Conte Candoli, Ed Shaughnessy and Ernestine Anderson.
He was also a U.S. Army veteran and a retired member or the Washington Army National Guard. His Wisconsin connection was as a member of the trumpet section of the 32nd Division Band at Ft. Lewis, Washington, in 1961 and 1962.Craig died in the August of 2006 from a fall down stairs in his home. We miss him.
---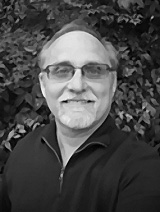 Todd Ukena is a composer and arranger of percussion literature and has been playing percussion since 1970. He received a B.M.E. degree from Phillips University in Enid, Oklahoma, in 1980 studying under Mr. Eddie Lockhart. Later, he completed a M.M. Degree in Percussion Performance from the University of Oklahoma in 1988studying with Dr. Richard Gipson. Other post graduatework was done at the University of North Texas, studyingunder Ron Fink and Dr. Robert Schietroma.
His performance career has been well-rounded, including musicals, concert bands, jazz ensembles, percussion ensembles, solo work and marching with "The Pride" of Oklahoma Marching Band and the "Valiant Knights Drum and Bugle Corps" where helater served as drumline instructor and arranger.

He worked with the Weatherford I.S.D. since 1982, starting as assistant band director, then later as Director of Music at Mary Martin Elementary School while being the front line director of the Weatherford Kangaroos Marching Band from 2006-2010, and from 2008-2010, as Adjunct Professor of Percussion at Texas Wesleyan University in Fort Worth, Texas. He has taught private percussion since 1976.
Since 2003, he developed the "Integrated Music & P.E." program (I.M.P.) at Mary Martin Elementary School collaborating with the P.E. teacher in his school. He has presented this system at 2010 TAHPERD summer and winter conventions as well as the 2011 TMEA convention. He and his I.M.P. system were presented and honored at the Texas State Board of Education in Austin, Texas on September 15, 2011. Many schools and districts in Texas are using the I.M.P. system. Todd continues to develop I.M.P. and other teaching resources for music and P.E. teachers.
He retired after thirty years of teaching in May, 2011. He looks forward to new directions as I.M.P. consultant, percussion instructor and composer.
---
George Whetmore, currently a Pediatrician in Green Bay, WI., obtained a minor in music while completing his undergraduate pre-med studies at Southern College in Collegedale, TN. He received his Medical degree from the University of Health Sciences in Kansas City, MO and subsequently completed his Pediatric Residency at the Children's Mercy Hospital, also in Kansas City.
An accomplished pianist and performer, Dr. Whetmore has numerous arrangements to his credit, primarily for smaller ensembles, many of which are published through PEL Music Publications. He directs His Way, Inc., an ecumenical 24 member mixed instrumental and vocal ensemble in the Green Bay area, in his other life.
---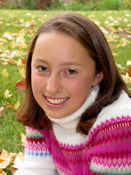 Ellen Elizabeth Wilson, neophyte composer, graduated salutatorian of Angola High School in Angola, Indiana, in 2006. Her credits as a school musician are extensive and she is enrolled as a music education major at Indiana Wesleyan University in St. Marion, Indiana. She plays flute, piccolo, keyboard/piano and mallet percussion.
Wilson was a member of the 2006 Indiana Music Educators Association Honor Band, the 2004-2006 NBA Indiana All-Star Marching Band and is the recipient of the 2006 Outstanding Jazz Keyboardist Award at the Snider Jazz Festival in Ft. Wayne, Indiana. Her Lullaby Alone for Sax was originally composed as a mallet percussion solo and she was encouraged to adapt it for saxophone trio.
---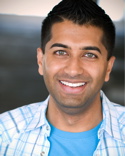 Seth N. Zielicke was a 1999 graduate of Lomira High School (Lomira, Wisconsin). He composed his first piece "Prelude and Jam" as a sophomore and went on to compose "Rudiments Rock" as a junior. His composing philosophy is to simultaneously keep music fun, stretch the student's mind about musical possibilities and expand the student's general understanding about music.
Since then, he has earned two master's degrees and started a business in Santa Monica, CA. He is now a beach bum and serenades beautiful women with his
snare drum on the beach. (just kidding!) He actually works very hard, and in his spare time, travels to Argentina where he serves street children by providing them food, clothing, toys and attention. Kids love it when he makes a drum out of the available materials and teaches them how to play. He also volunteers at local churches and non-profits throughout South America and helps them make a positive impact on their communities. Seth has several drum cadences available through PEL MP, Please e mail PEL <paul@pelmusic.com> for inquiries on these cadences.